Easy homemade deep-fried Yeast Beignets from scratch, those Beignets are best enjoyed right of the fryer. Serve it for breakfast with your coffee or make it for your next potluck to wow your friends. These little fried dough Beignets are so popular and served almost in every culture around the world, that is what makes them so good. Sprinkle with powdered sugar and enjoy these delicious Yeast risen Beignets.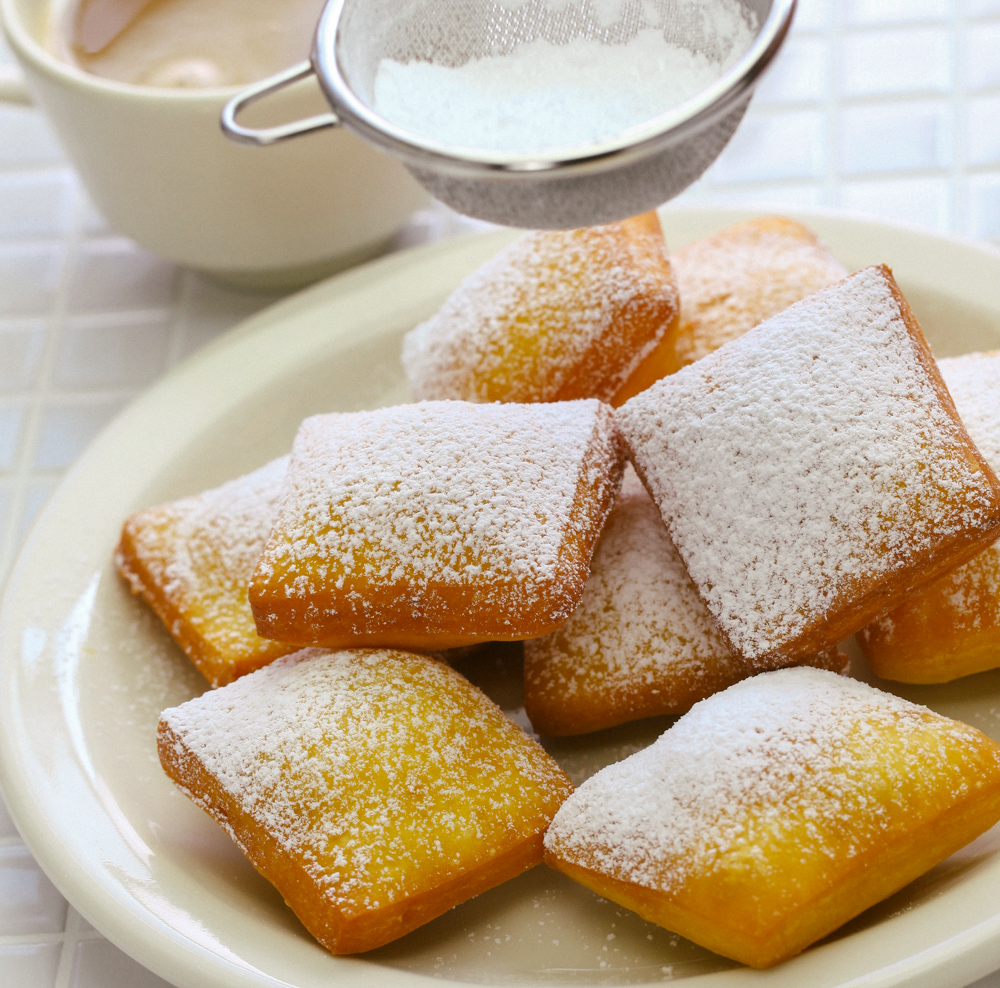 Ingredients:
5-6 cups all-purpose flour
6 tablespoons butter unsalted
1 teaspoon salt
1/2 cup sugar
1 cup of water
3/4 cup milk
2 large eggs
oil for frying
Directions:
In a large bowl add all the ingredients and mix for a soft smooth dough.
Place the dough in a warm place covered allow the dough to rise until doubled for about an hour.
If not using the dough right away refrigerate overnight or up to two days. When ready to use bring it to room temperature for about 2 hours.
Roll the dough into 1/4 inch thickness and cut one-inch squares.
Heat the oil to 360f and deep fry the beignets for a minute until puffed and golden brown, remove and drain on a paper towel