This warm and comforting soup is perfect for a chilly winter day. This Roasted Carrot Soup is made from carrots roasted in the oven along with tomatoes, onion, and garlic, seasoned with cumin, salt, paprika powder, and a drizzle of olive oil. Enjoy this soup with your sandwich or enjoy it with your dinner as a side dish.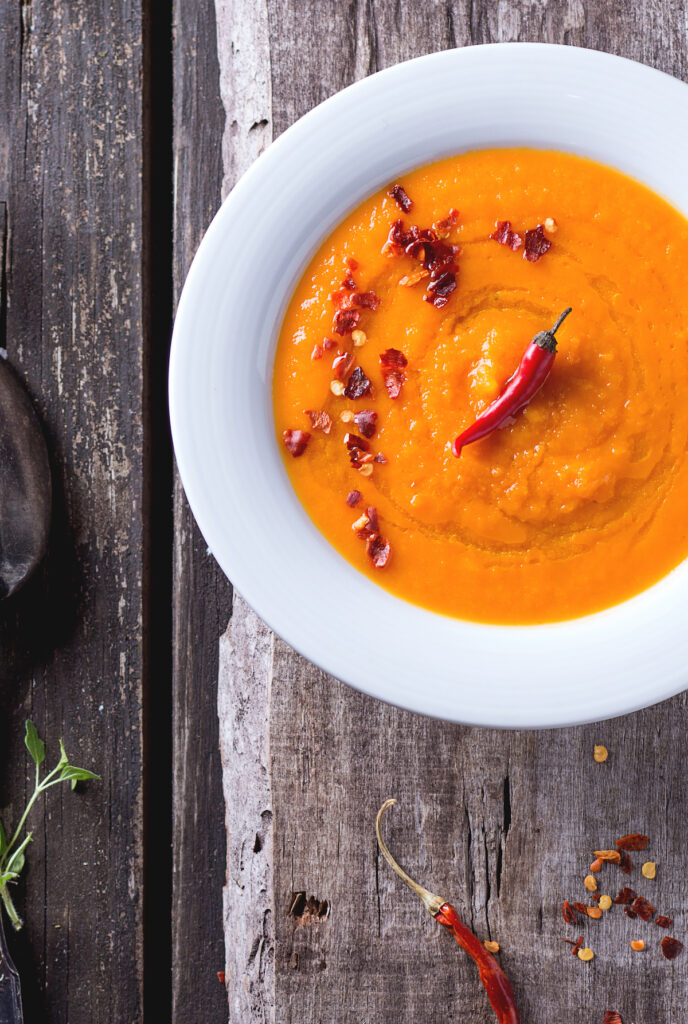 Directions:
Ingredients:
2 pounds carrots about 8 large carrots, sliced
1 large onion sliced
2 tablespoons olive oil
salt to taste
freshly ground black pepper
1 teaspoon cumin
1 teaspoon paprika powder
4 large tomatoes quartered
2 cloves of garlick chopped
4 cups stock
Directions:
Preheat the oven to 425 degrees F.
Place the carrots, onions and tomatoes in a large baking sheet.
Add the garlic, drizzle with olive oil, salt, pepper, cumin and paprika.
Toss until evenly coated and let it roast for 23 – 40 minutes.
Working in batches blend the vegetables with the stock and puree until smooth. Taste and adjust the flavors.
Pour it in a large stock pan and and serve the soup in bowls.