The vanilla cupcakes are moist and buttery and tender these little cakes are always crowd pleaser. The vanilla buttercream frosting compliments the vanilla cake enjoy this simple recipe that young and old would love.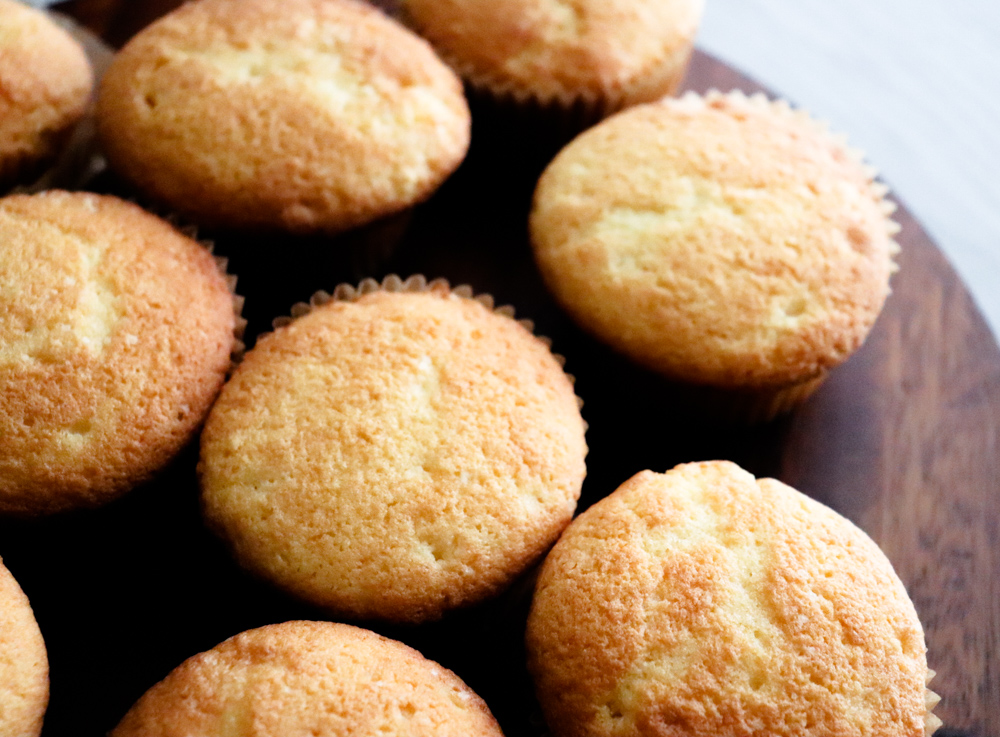 Vanilla cupcakes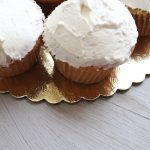 Vanilla cupcakes frosted with buttercream.
for the cake:
1 1/2 cups all-purpose flour
11/2 teaspoon baking powder
1/2 teaspoon salt
3/4 cup of sugar
6 table spoons butter
2 large eggs
1 teaspoon vanilla extract
3/4 cup whole milk
For the frosting:
2 cups powdered sugar
1/2 cup butter one stick
1-2 teaspoon vanilla
2 tablespoons heavy cream
Preheat oven to 350°F/ 180°C.
line a stand 12 cup muffin pan with paper liners.
In a bowl, whisk together the flour, baking powder and salt.
In a another wow beat the sugar and butter together until light and fluffy for 3 minutes.
Add the eggs and vanilla and heart until combined.
Add flour mixture in 3 addition, alternating with the milk in 2 additions.
Beat on low speed until just combined, scraping the sides of the bowl.
Fill the batter evenly among the muffin cups about three-fourths full.
Bake until golden and toothpick inserted comes out clean.
about 15 to 20 minutes. Let the cupcakes cool in the pan for 5 minutes.
Transfer the cupcakes to the wire rack and let it cool completely before frosting.
Prepare buttercream frosting-In a mixer add the soft butter and vanilla and mix, add the powdered sugar and mix until incorporated  add the cream and mix until fluffy.
Frost the cupcakes with the buttercream and serve.
In not using immediately refrigerate in a airtight container for up to 3 days. Bring to room temperate before serving.