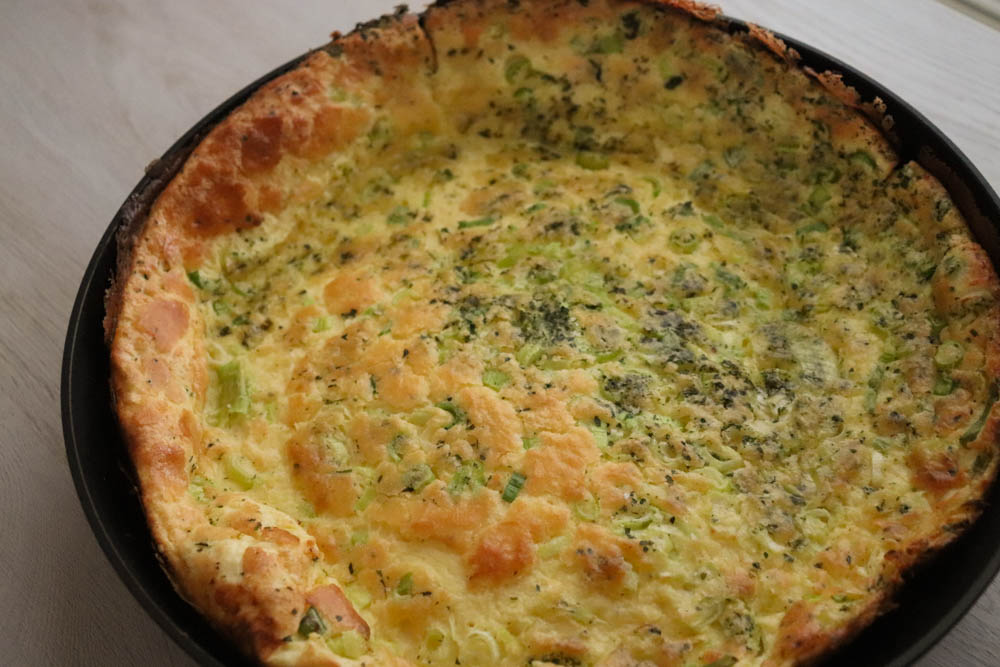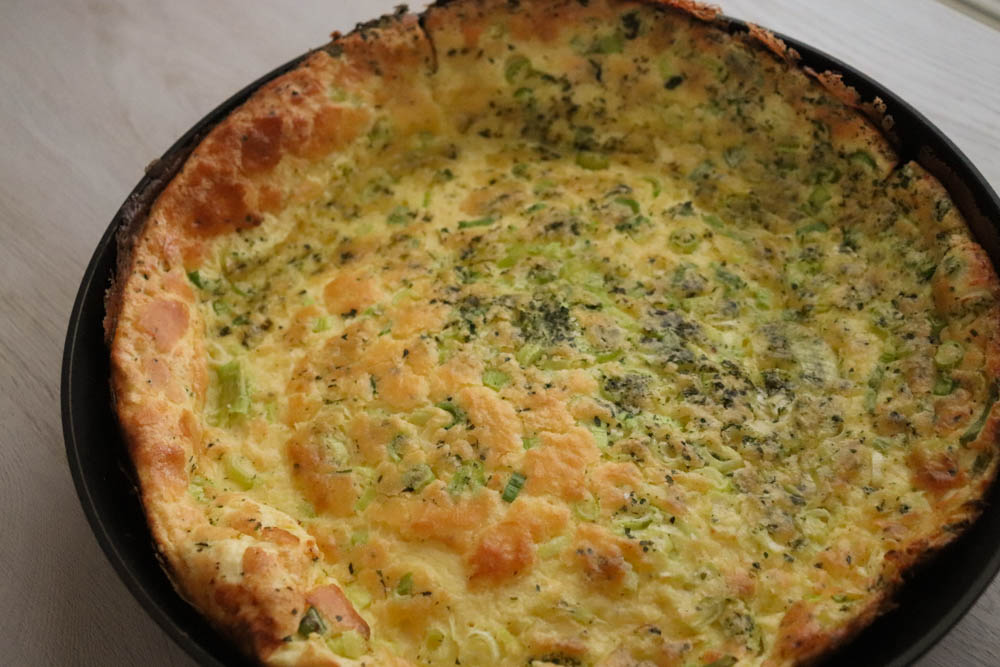 Savory Dutch Baby Pancake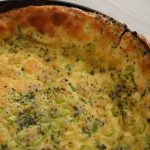 Savory Dutch baby Pancake or German Pancake, great for breakfast or brunch it can be whipped up quickly serves four to 6 people.
1/2 cup parmesan
1 cup all purpose flour
1 cup milk
1 tsp salt
3 chopped green onion
6 eggs
Preheat the oven to 425f degrees and place 12-inch oven-proof skillet in the oven.

In a blender add the eggs and milk and blend add the flour, parmesan, and salt and continue to blend until just combined.

Add the butter to the hot pan in the oven and let it cook until all melted, swirl to coat the sides of the pan.

Pour the mixture and sprinkle the green onion and bake for 20-25 minutes, until all puffed and golden.