Quick Tiramisu, this version of coffee flavored Italian desserts, easy to prepare it only takes less than 10 minutes to make after that it needs a little bit of cooling in the fridge for about 2 hours or overnight to develop the flavor. Enjoy this egg-less Quick Tiramisu and hopefully, it will become your go-to recipe for tiramisu.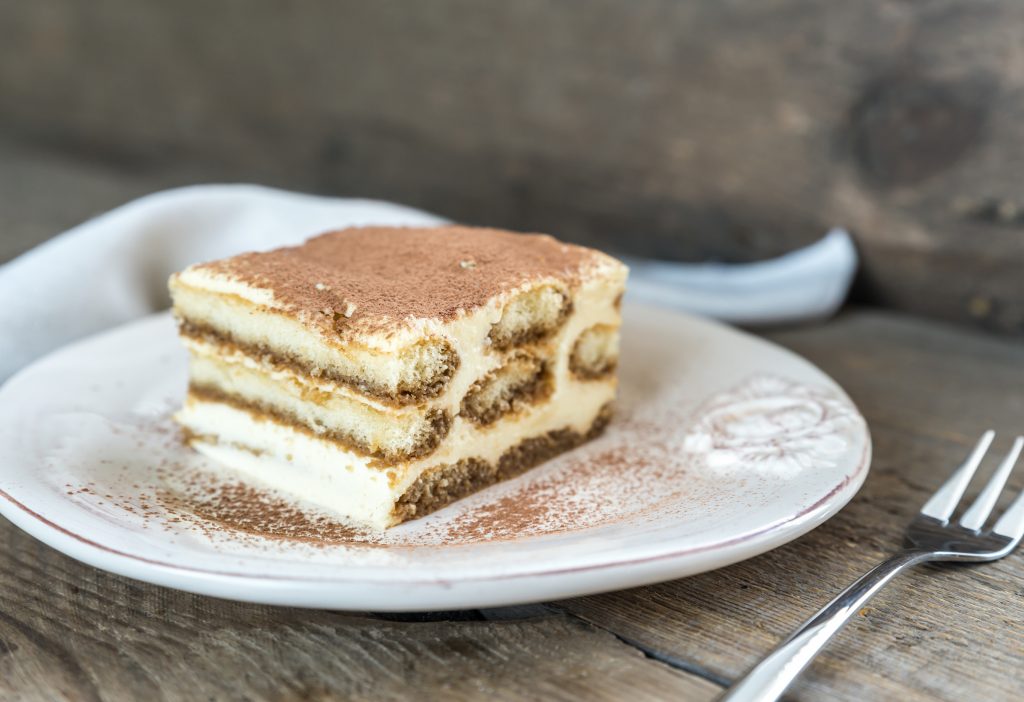 ingredients
8 oz mascarpone cheese

1 cup cream, whipped

1 teaspoon vanilla

1/3 cup powdered sugar

20-24 lady fingers

1 cups of coffee, cooled

2 tablespoons cocoa powder (optional)
Instructions
In a mixing bowl beat the mascarpone cheese, vanilla, sugar and mix until smooth add the cream and fold until combined.
Dip the ladyfingers one at the time into the coffee drain off any excess and arrange them in the base of a deep serving dish (square 8 inch).
Spread half of the cream mixture over the biscuits.
Dip the remaining ladyfingers and repeat the layers.
Chill in the refrigerator for at least 2 hours or overnight.
Before serving, dust top with cocoa powder.