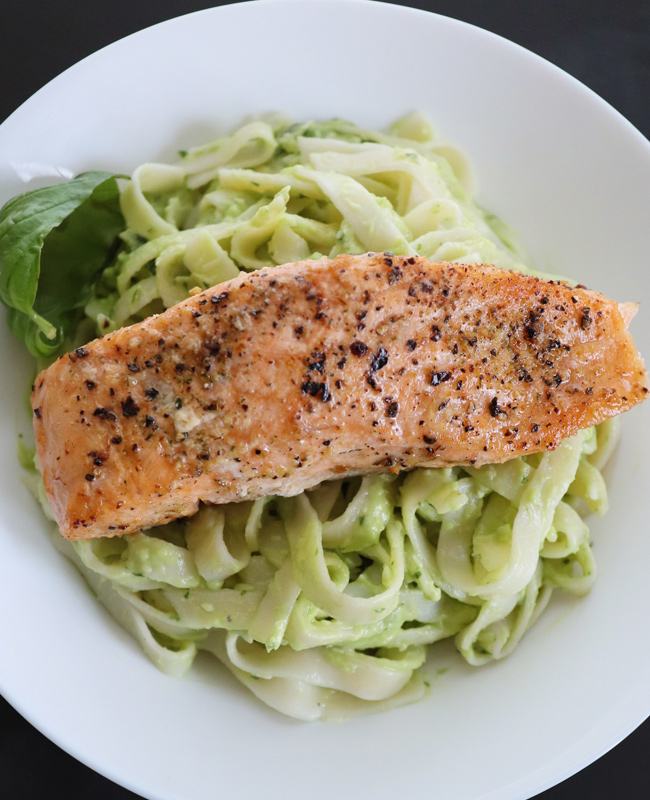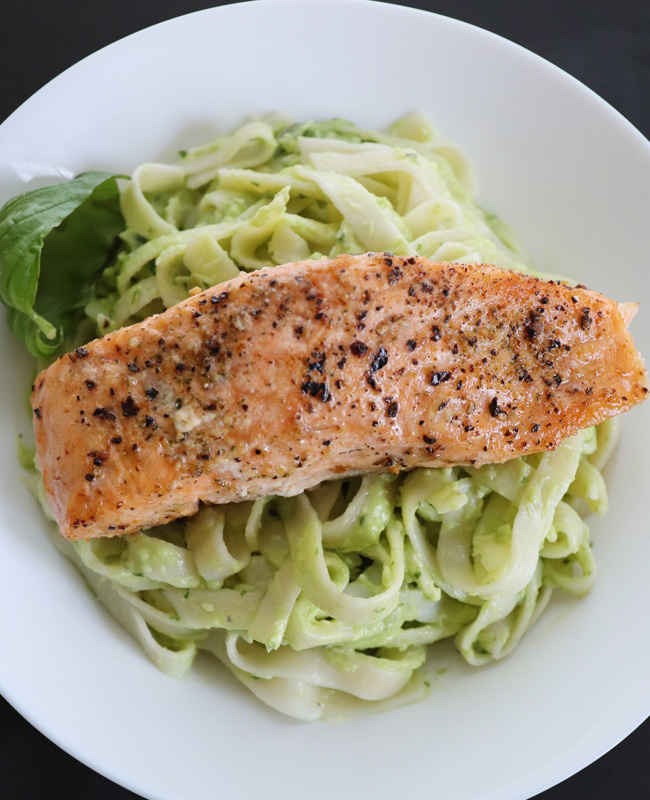 Ingredients:
16 oz fettuccine pasta
2 ripe avocado
2 teaspoons minced garlic
1/4 cup basil leaves
1/4 teaspoon salt
freshly ground black pepper, to taste
3 tablespoon olive oil
1/2 cup grated parmesan cheese
4 pieces salmon
Instructions:
Cook pasta according to the package directions.
preheat the oven 450f. Season salmon with salt and pepper and place on a baking sheet. Bake for 15 minutes or until the salmon is cooked through.
In a food processor, combine the avocado, garlic, lemon, basil, salt pepper, olive oil and the parmesan cheese, pulse until smooth
mix the pasta and the sauce together, serve with salmon.