M'smen(msmen) also called fghaif or mellouiButtery,  this is an Moroccan flat bread it is flaky, crispy drizzled with honey, it will perfect for a favorite tea for a snack.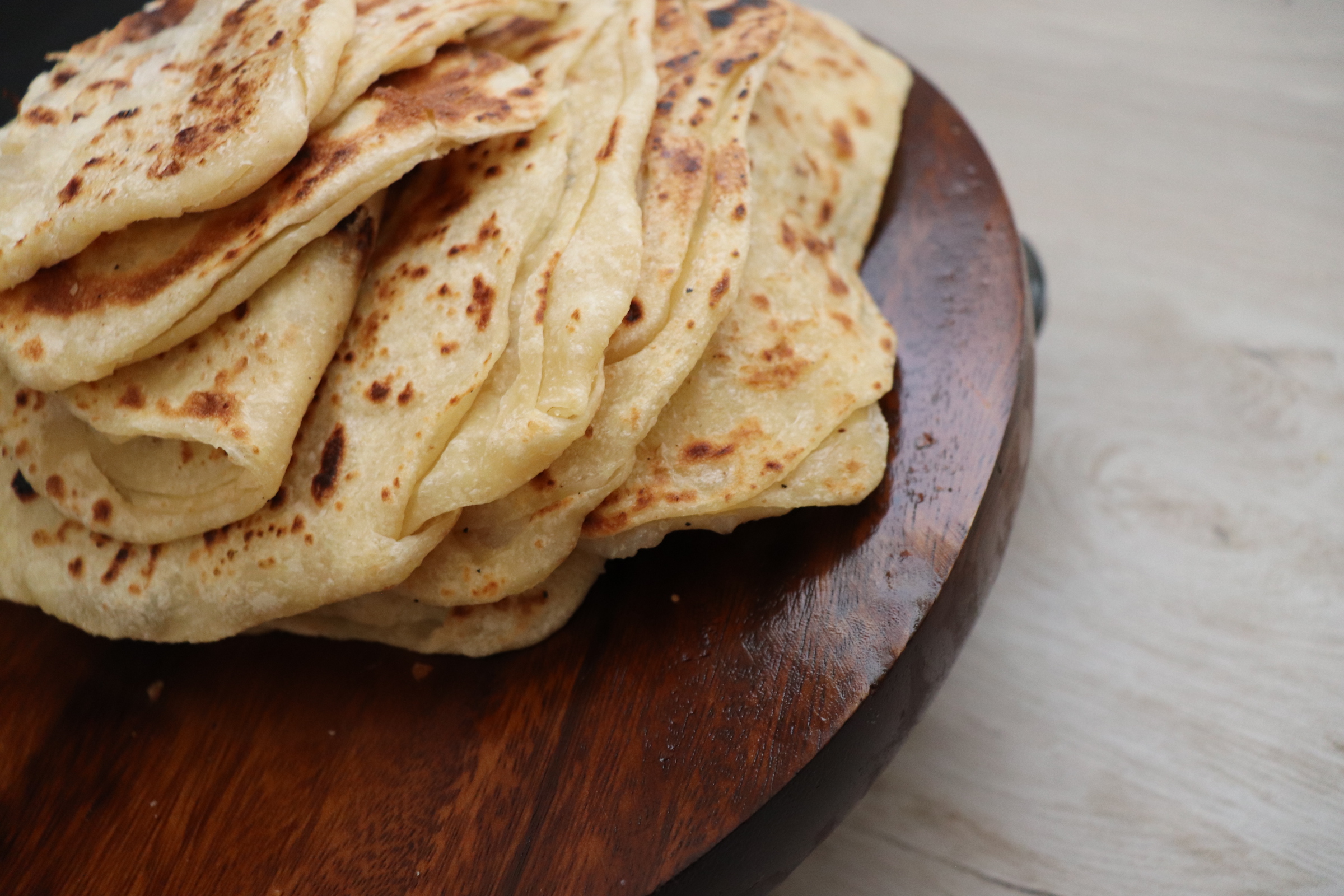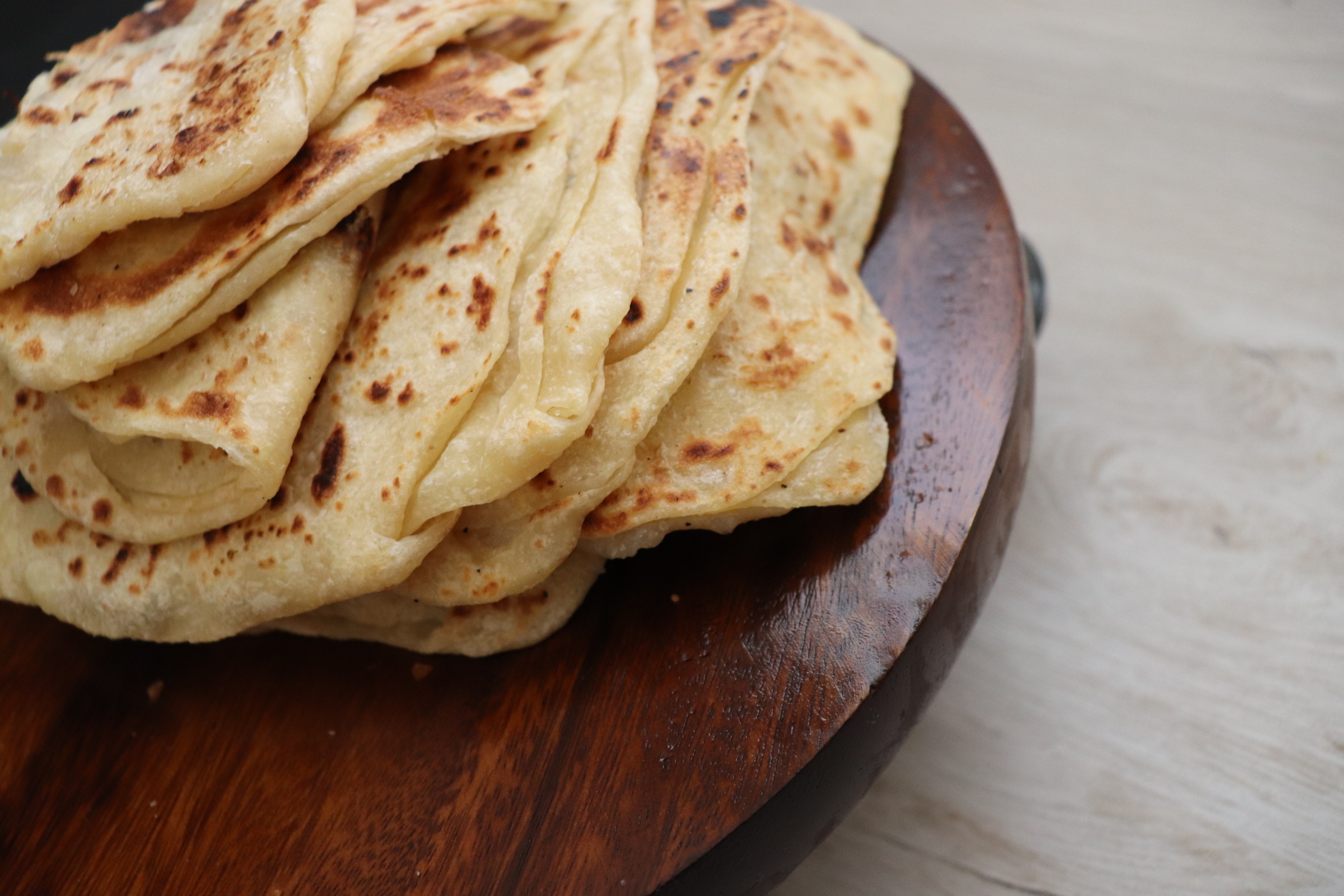 Ingredients:
500g / 4 cups all purpose flour
100g 1/2 cup semolina + 2 tablespoons
1 1/2 teaspoon salt
28g/ 2 tablespoon canola oil
400g/ 13/4 cups water
30g/ 1/4 cup milk powder
for shaping:
85g/ 6 tablespoons salted  butter
95g/ 6tablespoons canola oil
Directions:
In a bowl mix the flour, semolina, salt and the milk powder, add the water and oil and mix until everything is combined.
Continue to mix until the dough is smooth and pliable for about 10 minutes.
transfer the dough in to an oiled surface, divide the dough into 12 equal pieces, place the balls on a large baking sheet and cover loosely with plastic wrap.
Let it rest at room temperature for about 30 minutes.
On an oiled work surface, flatten piece of the dough using your hands and stretch in to a rough circle about 10 inches.
Use teaspoons of oil while stretching and sprinkle of semolina flower.
Fold two edges overlap in the center.
Then fold the other two edges to make a square .
Let it rest and finish all the balls the same way.
Heat a large griddle over medium-high heat.
Flatten the dough balls with your oiled hands 7inch 18cm square and place one at the time in the hot frying pan.
Cook the M'smen (msmen) for about 2-3 minutes per side and flip.
Enjoy while warm with a drizzle of  honey.
Store in the fridge for about 3 days in an air tight container , or freeze for up to 3 months.