Homemade Granola Bars this easy baked recipe with nuts seeds and oats,  perfect for breakfast or as a healthy snack while on the run. This can stay three days stored in an airtight jar or can be frozen for three months. Swap for nuts and seeds according to what you have on hand.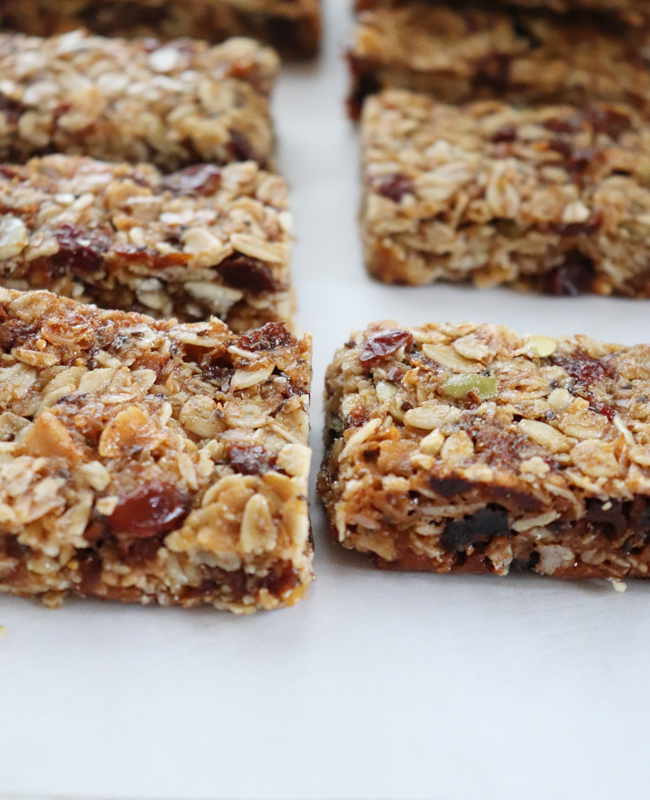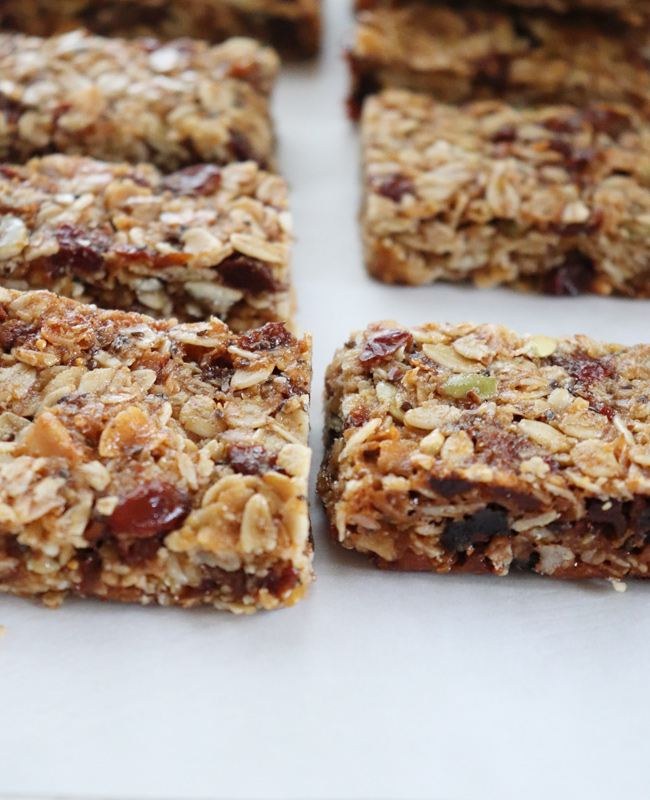 Homemade Granola Bars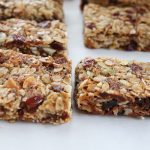 1/4 cup unsalted butter
2 1/2 cups rolled oats
1/2 cup pumpkin seeds
1/2 cup coconut flakes
1/2 cup raisins
1/2 cup honey
1/2 cup flaxseeds
1 tsp salt
1 tsp ground cinnamon
1 tsp cardamom
Preheat the oven to 350f. Butter a 9×9 inch baking dish.

Spread the oats on a baking tray and toast for until lightly browned for 12 minutes.

In a saucepan melt the butter and honey, when the butter has melted remove from the heat and set aside.

Place the pumpkin seeds, raisins, coconut flakes, flaxseeds and salt and spices in a large bowl.

Pour the toasted oats into the bowls with the seeds and fruit and, pour over the warm butter and honey mixture to coat every flake wit the syrup.

Press the granola mixture very firmly into the pan.

Bake for 15 minutes until lightly browned at the edges, cool before slicing.

The granola bars can be kept in an airtight container for up to 3 days, or it can be frozen.