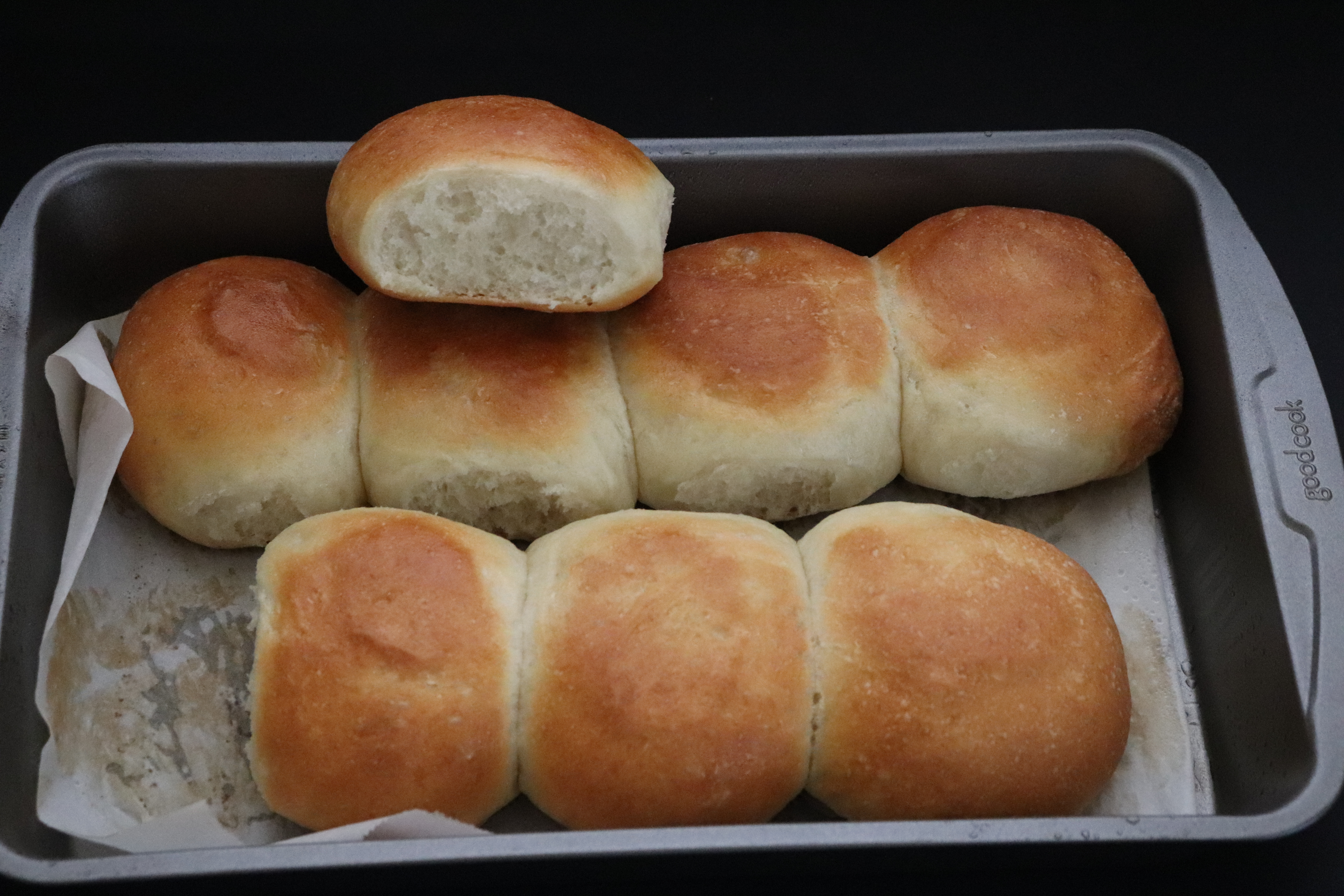 Homemade Basic Buns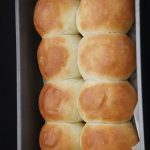 11/3 cup water
4 cups unbleached flour
2 teaspoon yeast
11/2 teaspoon salt
In a bowl mix the water, flour, yeast, and salt add more water or flour if needed and mix for few minutes.

turn the dough out on a work surface knead until smooth and elastic for about 10 minutes.

Put the dough in a clean bowl and cover with a dish towel.

Let it rise until doubled in size about 50 minutes to 2 hours.

Divide the dough into 8 equal pieces, roll each piece into a ball and place in a baking sheet.

Proof until doubled in size about 30 minutes. Cover the baking sheet with foil and let the steam cook the buns.

Bake in a preheated oven for 20 minutes take the foil and let it continue baking until golden and hollow sounding when tapped underneath.

Brush with butter.

Cool on a wire rack.