What I love about this recipe is how easy it is to make, once you have all the ingredients mix then bake in the oven. The only thing you have to do is wait for the oats and the seeds to roast. After they are done all there is left to do is bring a bowl and a spoon and drench it with your favorite milk, so satisfying. It is very easy to change up with other ingredients too by adding more seeds, nuts, and dry fruits.  It is equally good with fresh fruit too, like berries.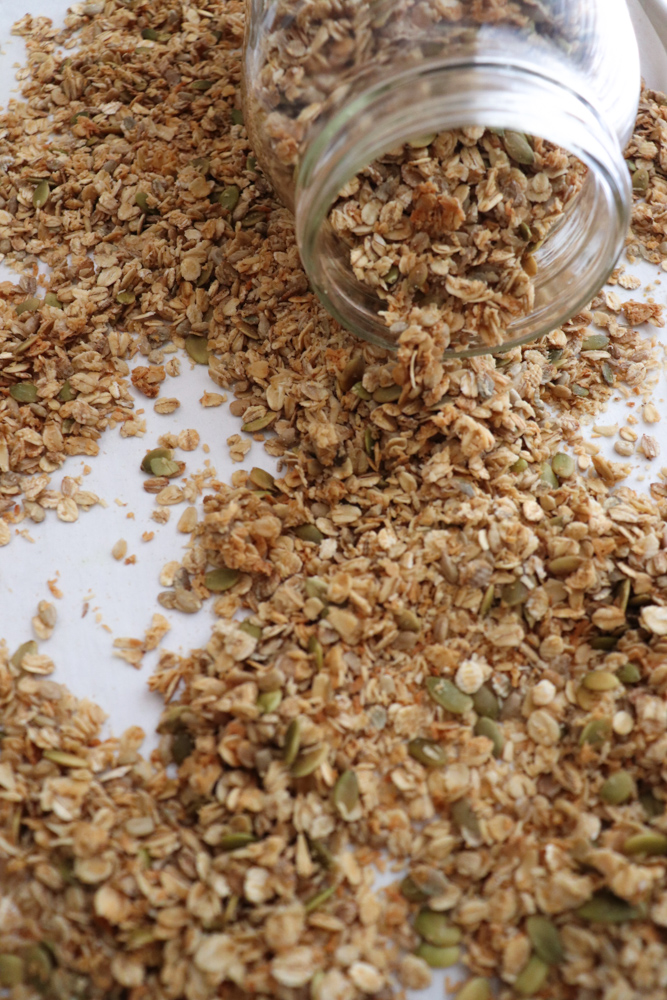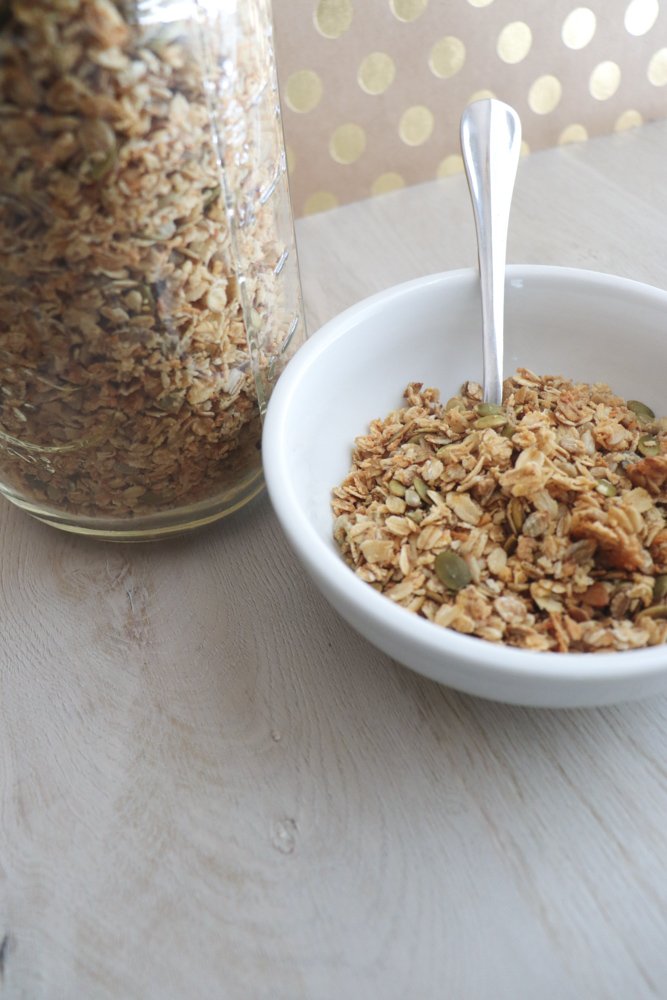 Home Made Granola with Pumpkin and Sunflower Seeds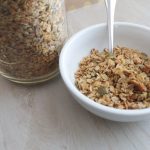 7 cups old fashioned oats
2 cups coconut
1 cup sunflower seeds
1 cup pumpkin seeds
1/2 cup dry milk powder
1/2 cup butter
1 cup maple syrup
1/2 tsp salt
Preheat the oven to 250 Fahrenheit.

In a large bowl add the oats coconut, dry milk, sunflower seed, and pumpkin seeds and tossed all together.

In a saucepan melt, the butter and the syrup add the salt and mix until combined.

Pour it over to the oat mixture using a spatula stir the mixture together until all combined.

Spread the granola onto two baking sheets spreading it on a single layer.

Bake for one and a half hour if you like your granola on the darker side keep baking up to 2 hours. Tossing and turning in between.

Remove the sheets from the oven and allow it to cool.

It will keep, stored in an airtight container, for at least 1 week.