This creamy rice pudding recipe is a great way to use unflavored left over rice, then milk and sugar is added along with raisins, cinnamon and vanilla to create a creamy rich flavorful creamy rice dessert that will wow you guests. Use this recipe as a dessert or a side dish or how about it for breakfast. Enjoy this sweet dessert cold or warm.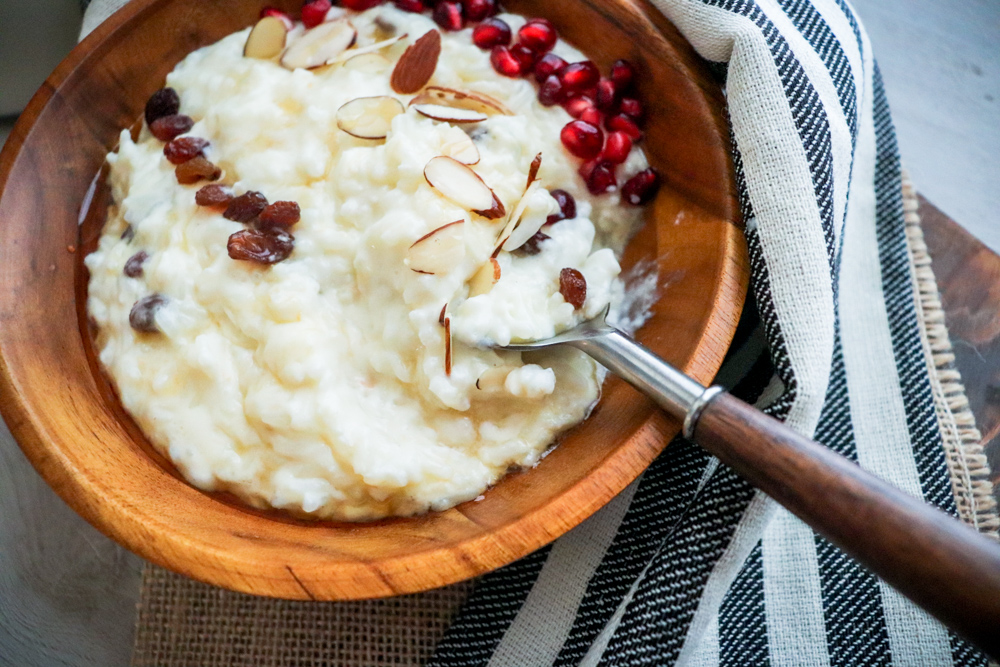 Rice Pudding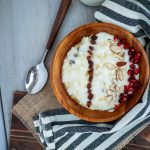 This basic rice pudding starts with cooked white rice
2 cups cooked rice
3 cups milk
1/2 cup raisins
4 tablespoons sugar to taste
2 cinnamon sticks
1/4 teaspoon salt
1 teaspoon vanilla extract
Cook the rice, milk, and cinnamon in a saucepan over a medium heat, bring it to a boil while stirring constantly , to prevent sticking on the bottom of the pan.
Simmer on a low covered for 20 minutes, stir occasionally to avoid scorching and sticking on the bottom of the pan.
Add the sugar, salt vanilla and the raisins and mix until combined, cook for another 5 minutes. Then remove from heat and transfer the rice pudding to a heat proof bowl and chill in the fridge.
The rice pudding will thicken as it cools serve chilled and decorate with more raisins, pomegranate and almond slice if you wish.