Coconut Mango Lassi is a creamy yogurt drink made with a blend of coconut milk, mango and yogurt, if you use very very ripe mangoes the lassi drink will be delicious and if not you can add more sugar or honey to get the desired sweetness. This refreshing Coconut Mango Lassi drink is best when you are eating spicy Indian food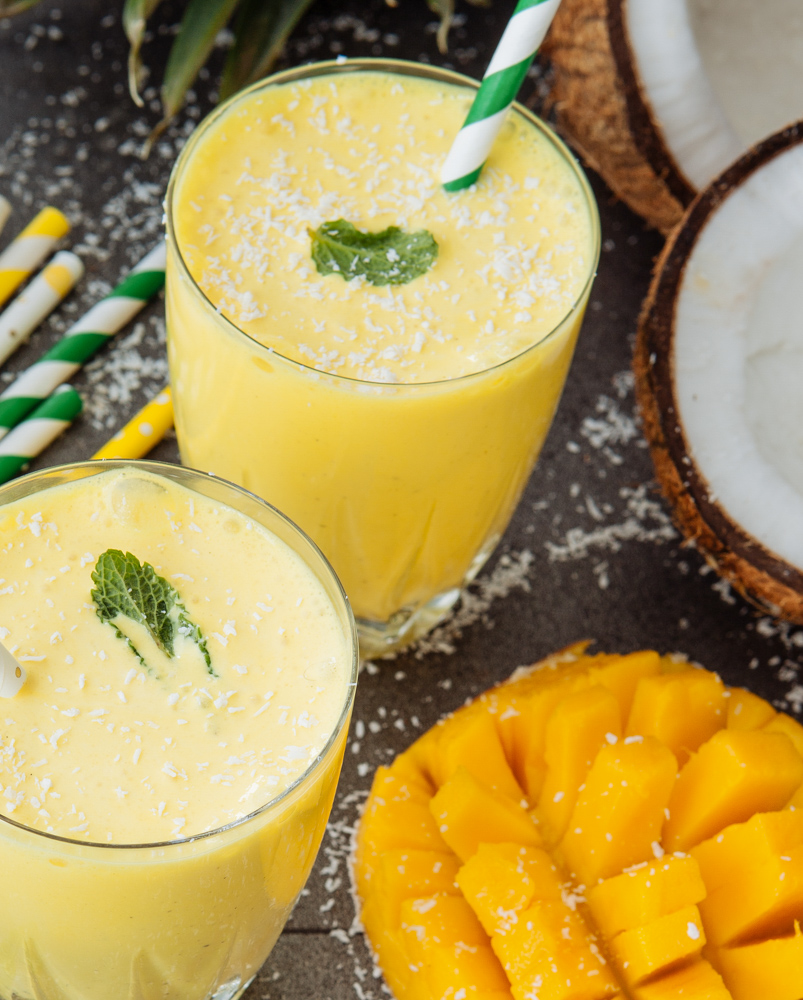 Ingredients:
2 cups ripe mangoes chopped
1 1/2cup chilled coconut milk
1/2 cup plain yogurt
Ice cubes optional
sugar to taste
Directions:
In a blender blend the mango with the milk and yogurt, if you like the lassi cold add some ice cubs and blend until smooth. Serve chilled.