Making this cilantro lime rice from scratch is very easy. You can serve it as a side dish, it can be paired with fish meat chicken and vegetables. The cilantro lime rice is best when it is served the same day because of the fresh cilantro. If you are not serving the same day you could leave out the cilantro and lime juice and by just adding them before serving.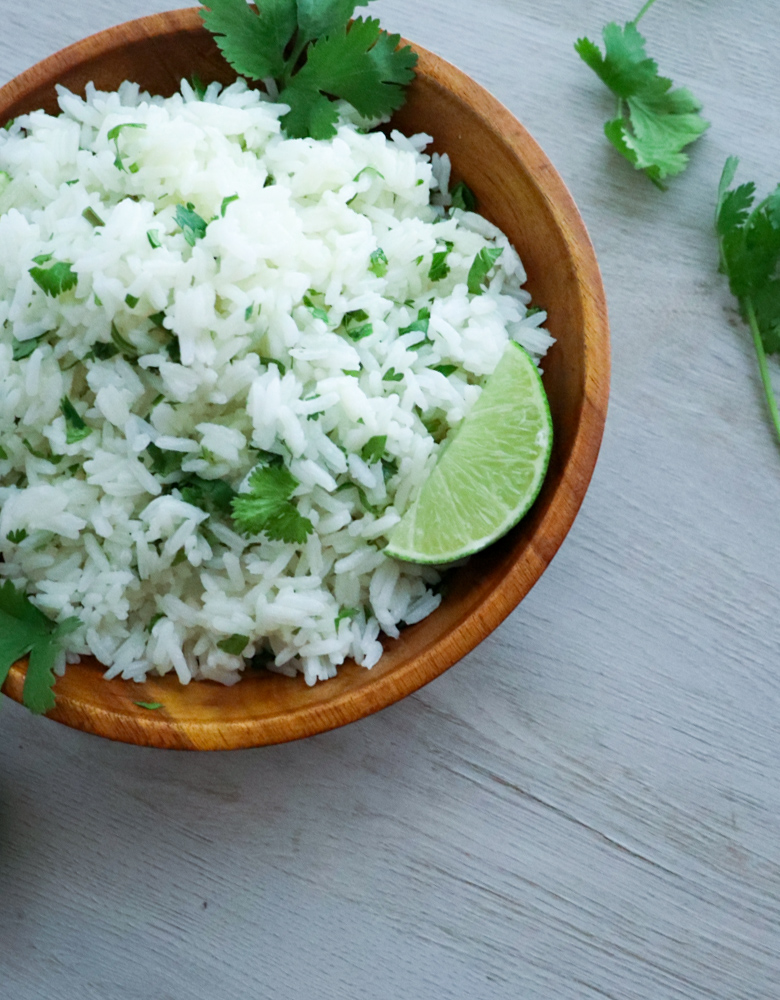 Cilantro Lime Rice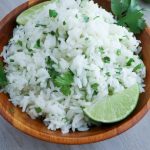 Easy fluffy fork tender cilantro lime rice a great side dish for lunch and dinner.
1  cup  of Jasmin rice
2  cups  water
1 small onion chopped
1  small onion chopped
1  teaspoon  salt to taste
2  tablespoons  oil/butter
1 bunch of cilantro (finely chopped)
juice of 1 to 2 limes (to taste)
Rinse the rice in 3 changes of water. Let it soak for 30 minutes.
in a sauce pot heat the oil add onion cook until the onion is soft add the ginger cumin seeds and the turmeric mix until fragrant.
Drain the rice and add to the pot and mix season with salt and pepper add the water and mix.
Bring it to a boil cover and turn the heat down and let it simmer for 15 minutes or until all water is absorbed by the rice.
Fluff with a fork Mix the rice with the chopped cilantro and lime juice, taste and add additional salt and olive oil if needed.