This is basbousa (Semolina Cake) recipe is classic and it is enjoyed throughout the middle east, made with semolina flour this is where it gets its name "Semolina Cake". After it bakes the cake is soaked with simple syrup this semolina cake pairs well with mint tea.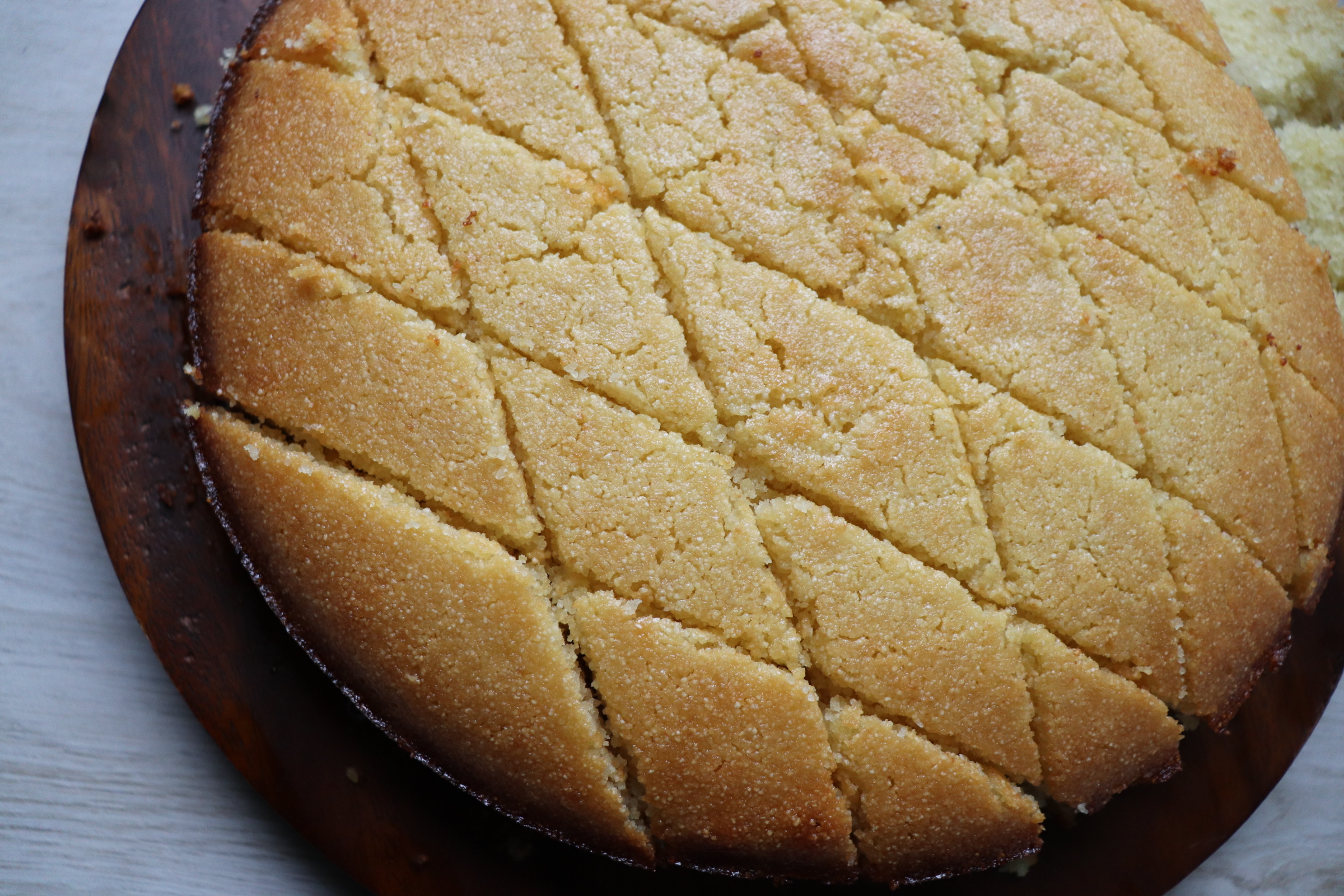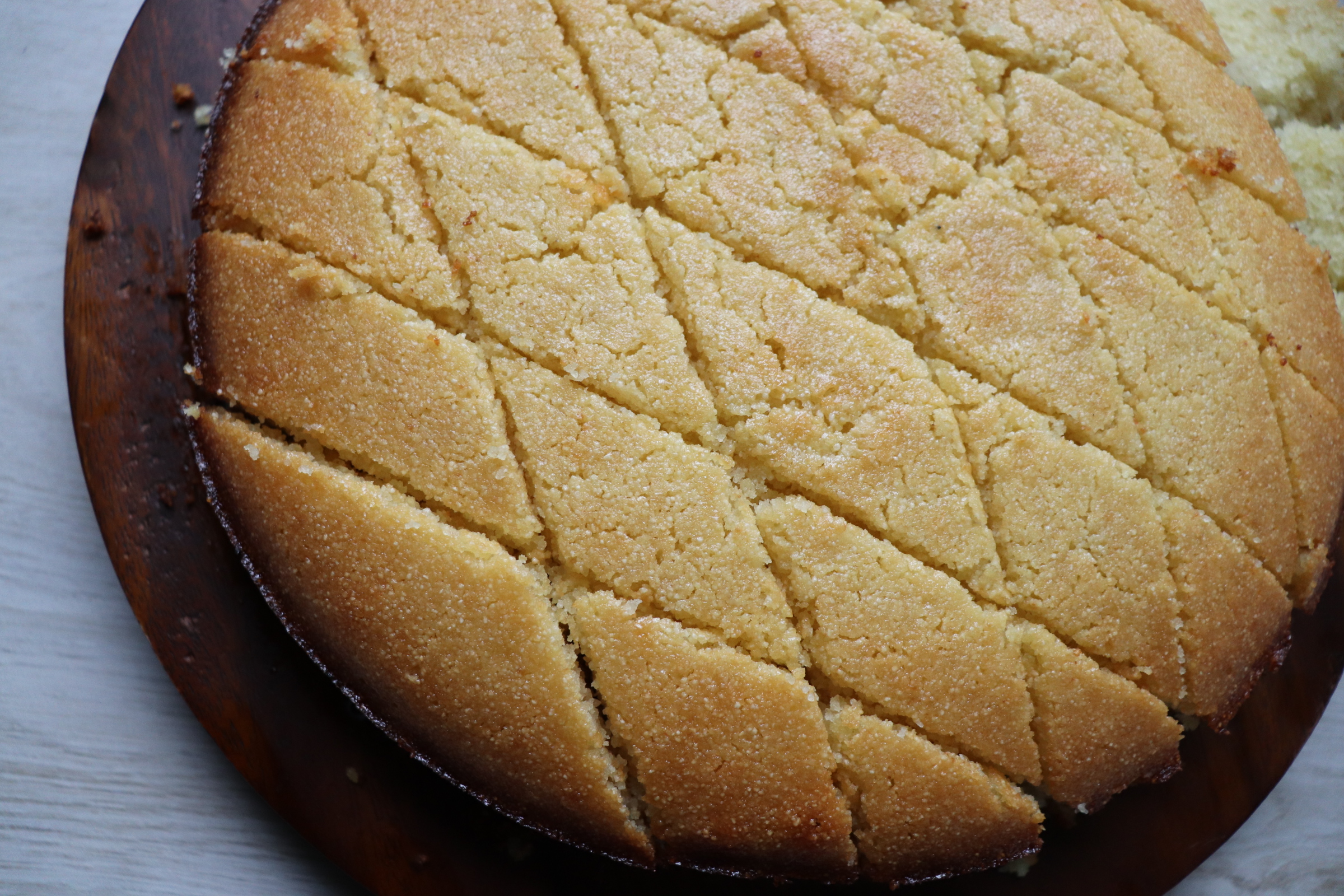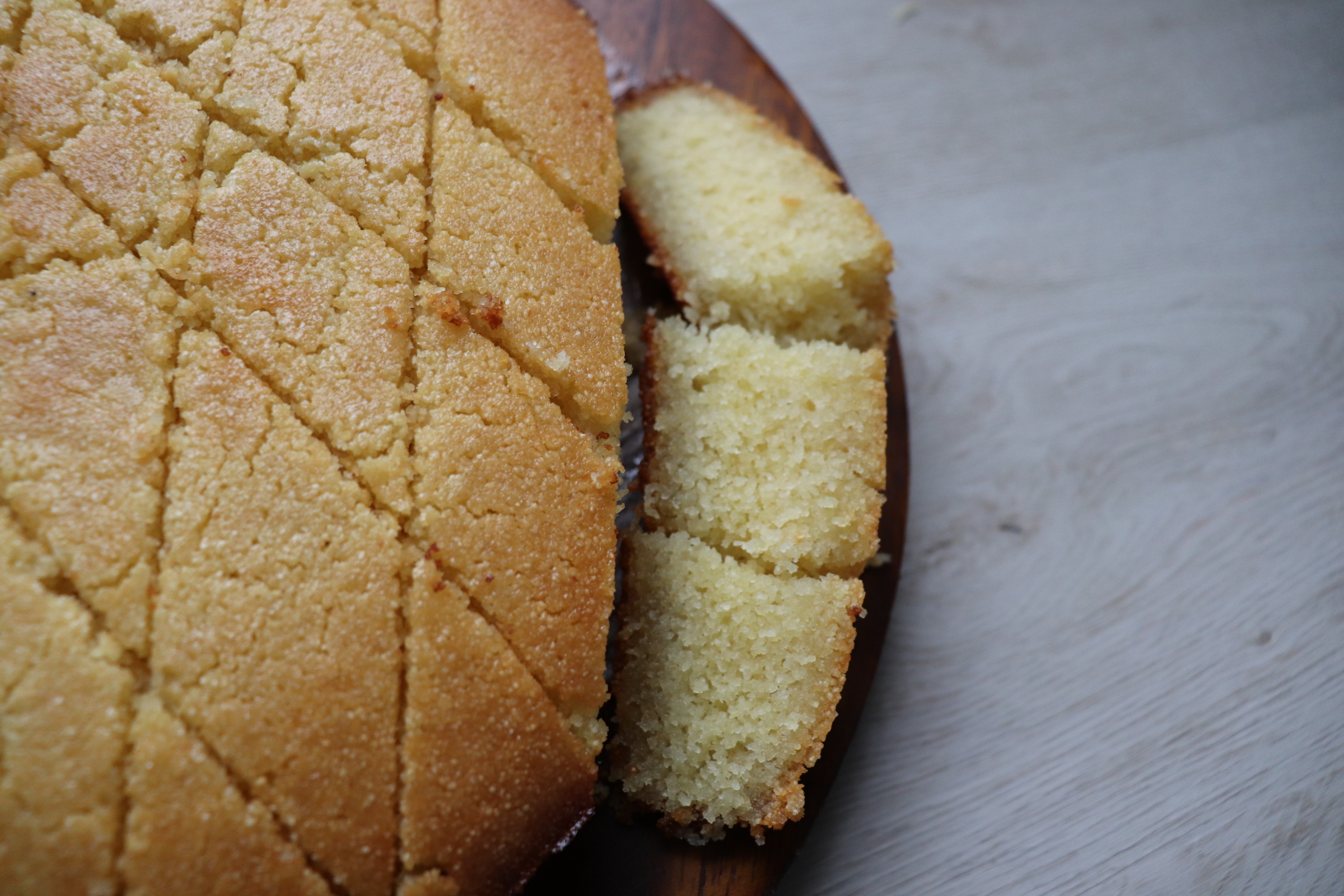 Basbousa (Semolina Cake)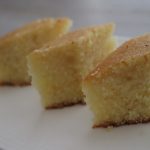 Semolina Cake or Basbousa soaked with syrup, I like to slice it in diamond shapes but you can do square too.
Cake
11/2 cups semolina flour
1 cup almond flour
1 tsp baking powder
1/2 tsp baking soda
1/2 tsp salt
3 eggs
1/2 cup sugar
1/2 cup oil
1 cup milk
Syrup:
Preheat oven to 350 and grease a 9 inch round cake pan.
For the syrup:
In a small saucepan add the sugar and water and cook until boiling for about 5 minutes, cool and set aside.

Combine the eggs and sugar in bowl of and mix until light and fluffy, add the oil and the milk and mix until combined.

Add the semolina, almond flour, baking soda and baking powder and mix just until combined.

Pour the batter into prepared pan and bake until the edges begin to pull away and skewer inserted comes out clean about 30-45 minutes.

Pour the syrup over the top of the cake while the cake is hot.

Cool and slice the cake.