Easy Baked Chicken Breasts great recipe for a side dish or making sandwiches for your lunch.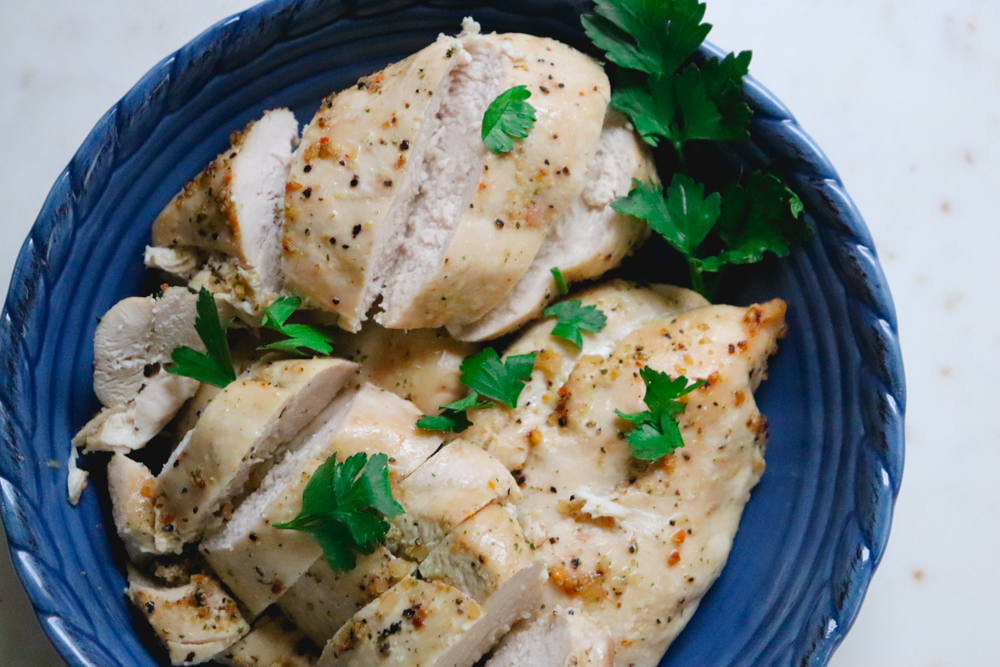 Baked Chicken Breasts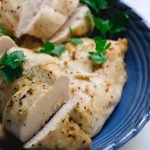 Tender and juicy oven baked chicken breasts ready under 30 minutes and can be used endlessly on your recipes from salads to sandwiches.
4 chicken breasts
2 tablespoons lemon juice
2 tablespoons Olive oil
1 teaspoon Italian seasoning or choice of seasonings
2 cloves of garlic minced
salt and pepper to taste
Preheat oven to 400°F.
Toss chicken breasts with olive oil, lemon, garlic and seasonings. Mix well to coat.
Place on a lightly greased pan and bake 22-26 minutes or until temperature reaches 165°F.
Rest 5 minutes before slicing.